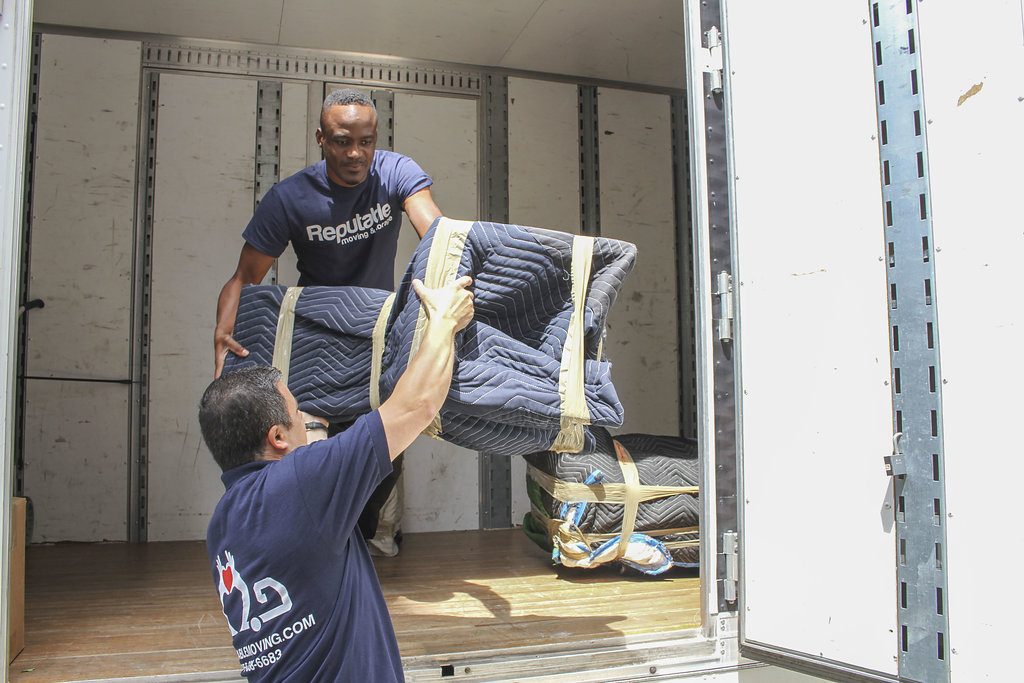 We have storage facilities available for long or short term storage needs. To get a storage quote, our estimator would go over your storage needs. You will then be sent a quote for your upcoming storage. We come and pick up your storage items, and bring them to our storage.
Day of the move our foreman again goes over your inventory that is going to be stored. We then carefully place plastic on your floor to protect your floors and walls. Each item going to storage is then carefully wrapped in blankets and shrink wrap to protect it from any damage while in our storage. You are charged for blankets used during the wrapping of your furniture, however upon delivery you are refunded a partial amount for each blanket used. That refund amount is deducted from your storage delivery balance. Please note day of the move, we do require you to pay your first month storage balance along with the cost of picking up your items.
As soon as you state that you are ready and can accept your storage, we immediately set up available delivery with you, and make sure you are happy in your new home with your storage items placed where you specify. We also clean up at time of pick up and also delivery making sure no mess is left behind.
Our storage amounts are based on cubic feet, and are very reasonable and we can work with you to have the amount fit your specific budget. We are a company who always makes sure our customer's needs are met, and we strive to adjust the moving costs to fit their particular budget and needs.