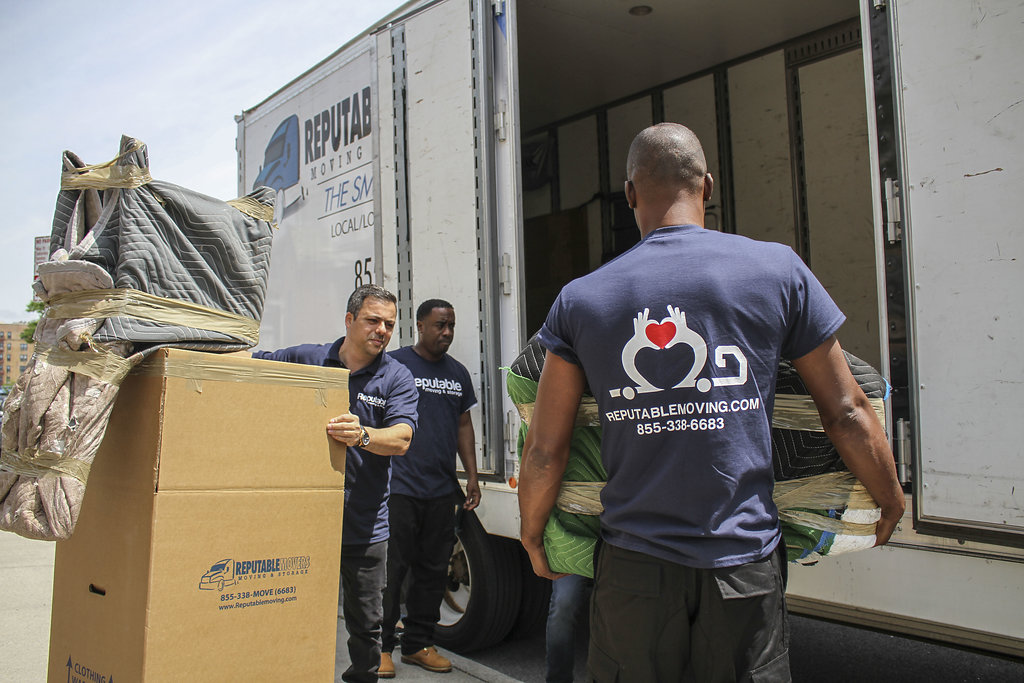 Reputable Moving understands that planning a long distance move means it is an upheaval of your life, and what a life changing event that it is. Whatever your long distance needs are whether it be intrastate New York to Florida or clear across the country. The Reputable Moving team will treat your life altering move with the care that it deserves.
Our long distance estimate process begins with an onsite visual estimate so we can properly give you a quote that will fit your move and most importantly fit your budget. After the quote is sent to you, our team follows up seeing what questions or concerns we can help you with. We want to make sure that you choose us as your mover, but also that you understand how important your upcoming move is to us and how serious we would take the care you trust in us.
We will be checking in with you from the time of booking to the day before the move making sure everything is still correct, and you do not have any additions or questions and concerns. We are here to answer any question you may have day or night.
When Moving Day arrives you can rely on the Reputable Moving team to be there on time to give you the most efficient, professional and friendly move they have ever had in your life.
We start the move by making sure that protective plastic is put down before any move begins to make sure no damage is incurred to either your walls or your flooring. Each of your belongings is carefully wrapped in blankets to prevent any damage. We take pride in our work, and the job we are putting forth for you, we strive to have a mistake free move each and every time. Our customers are also given the option to purchase additional movers insurance for your move if you so desire. Lastly, we make sure that the home you are leaving from is left clean and spotless.
Lastly and most important, the price that we quote to you, we won't jack it up day of the move no hidden charges no one saw coming. We pride ourselves in giving an honest quote, and that is what the move is.
Lastly, the time frame we give you for when your belongings will arrive in your new home – that is a time frame you can trust. You will feel in no time at all you are all settled in your new home, and ready to begin your new chapter of life. Trust us here at Reputable Moving for your long distance moving needs. We will never disappoint you call us today at 855-338-6683 or email at info@reputablemoving.com to set up your visual estimate, and get your quote for your next move.