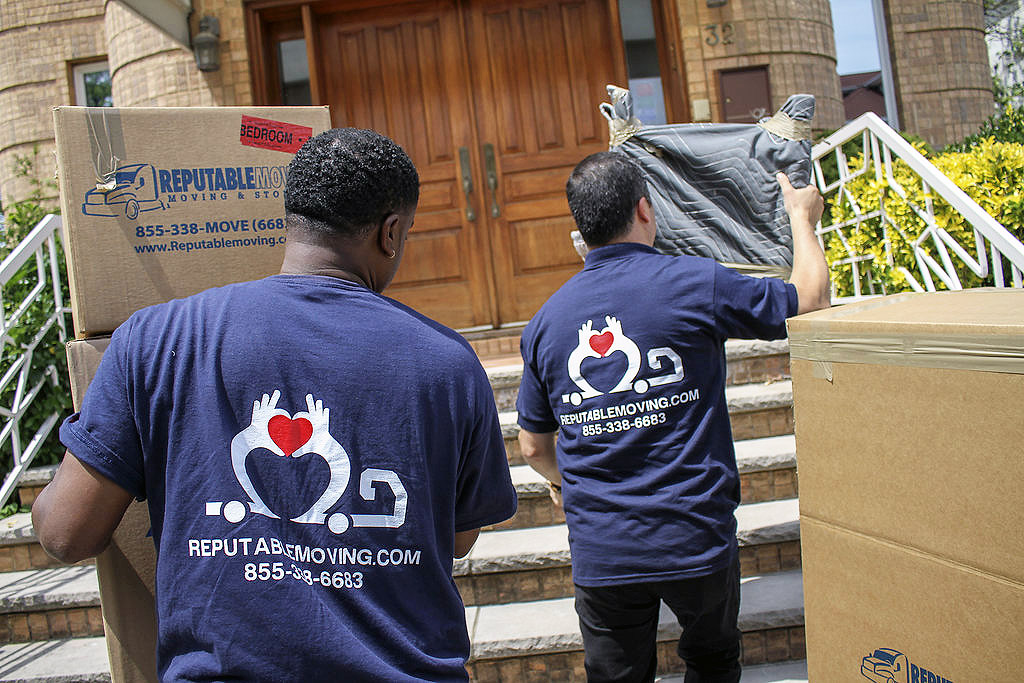 g your inventory assessed by our head estimator either with a visual onsite estimate, or you providing us a detailed written inventory. We will then send you a quote to fit not only your moving needs, but also your moving budget. We will work with you to make sure we are your mover of choice. Local Move cost based on inventory can be determined by hourly rate based on cubic feet, or a flat rate for a local move.
Proof of insurance can be sent to you same day as it is requested that will be accepted by most buildings. Also, Reputable Moving will take care of any Parking Tickets that are incurred if any day of move and it will not affect or increase your price.
Day of the move, our team arrives early – we again assess your moving needs and our foreman speaks to you to let you know exactly all details of your move confirming everything. We start the move by making sure that protective plastic is put down before any move begins to make sure no damage is incurred to either your walls or your flooring. Each of your belongings is carefully wrapped in blankets to prevent any damage. We take pride in our work, and the job we are putting forth for you, we strive to have a mistake free move each and every time. Our customers are also given the option to purchase additional movers insurance for your move if you so desire.
Lastly, we make sure that the home you are leaving from is left clean and spotless, and we also make sure that you are settled and happy in your new home as well. Our Reputable Moving team will work efficient, professionally and be courteous and friendly.
The team will then be bringing your belongings to your new home where we will set up everything to your specifications making sure you are settled in and happy. Our job is not done until our customer is completely satisfied 100%. We treat every move as if we are moving our own, and when our customer comes back as a return customer or refers us to friends and family – it means we are doing our job.
Reputable Moving should be your mover of choice for all of your local moving needs – no matter how large or small – residential or commercial. We will take the worry and stress out of your moving needs, and make moving a pleasure. Call us today 855-338-6683 to begin your moving quote or email us at info@reputablemoving.com to go over your moving details. We eagerly await hearing from you, and being of service to you on your next move.