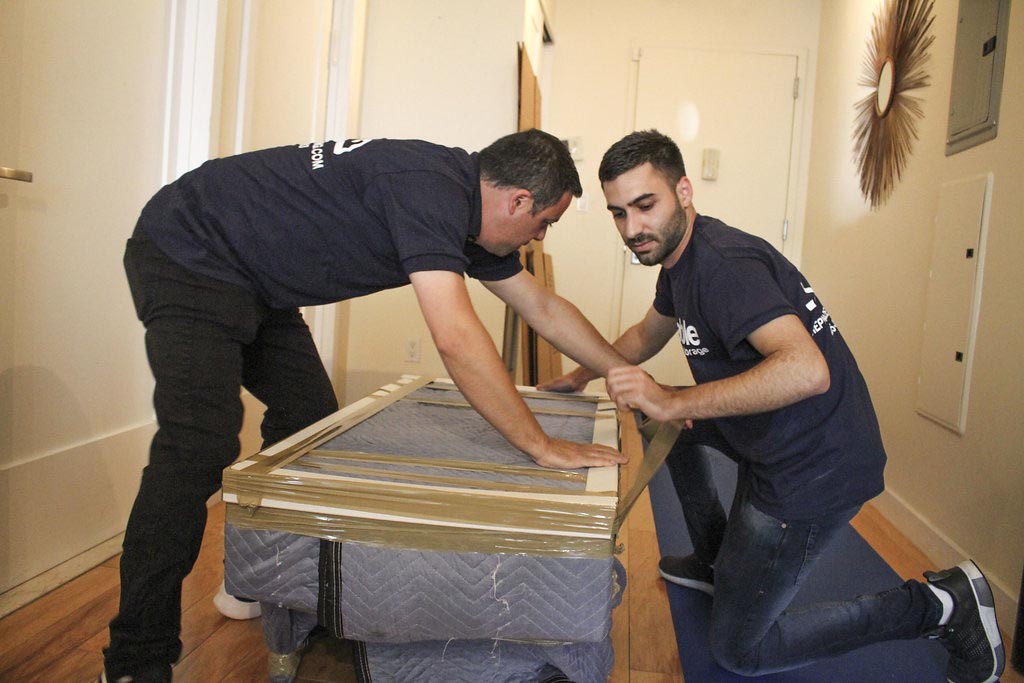 Reputable Moving can be your mover of choice for your next office commercial move. It does not matter how large or small your office is. You can trust us to take care of your move with efficiency and professionalism.
Your Moving Quote will begin with our estimator coming and giving you a free visual estimate of your upcoming move. You and our estimator will then sit down, and you will go over all the specifics of your move, and what it will entail. Our business office will then be sending you a quote based on your company's specific moving needs. It will be customized to fit your office move. Also any certificate of insurance that you need for the move, you give us the information, and we will have it for you within 24 hours turnaround time.
The day of the move, our foreman and team arrive and we begin the process of moving you and your company. Our foreman again sits with you, and you go over the plans of the move. You discuss if we are disconnecting your office computers, and how they are being reconnected at your delivery location. We bring labels designated and designed for your company so everything is carefully labeled to prevent any mix up.
We place plastic on all floors to prevent any damages to the floor and walls of the office building that you are leaving from, and we repeat the process making sure of no damages for the office you are moving to. If we are doing your packing, we take steps to make sure everything is packed desk by desk carefully to prevent any mixing up later on. We protect all office furniture and equipment with bubble wrap and blankets to make sure there will not be any damages. Lastly, our team goes through a final walk through with you to make sure that nothing is left behind of the office you are moving from. We then finally clean up making sure your office that you are leaving is left in 100% mint condition.
When we arrive at your delivery destination, everything is unpacked efficiently as well as professionally by our seasoned moving team. We make sure each desk and all office equipment is where you have specified. After, we have fully unpacked we again do a walkthrough with you to make sure that everything is done properly. Lastly, our team will make sure again that your office is left in 100% tip top shape, we will make sure nothing of the move is left, and your office is left clean.
We can promise you if your company puts their faith and trust in Reputable Moving for your next commercial move. We will give you a move where all the stress and worry is taken from you, and placed on the shoulders of our team. We put our customers at the top of the pedestal at all times, and we strive to do 1000% percent each and every move. Contact us today to get a quote for your next move calling 855-338-6683 or email info@reputablemoving.com.